---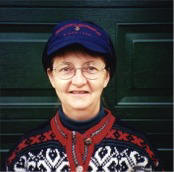 Training & Previous Experience
Basic Training: 1981-1982
Spent one full year with veteran dog mushers Natalie and Earl Norris in Willow, Alaska, learning the basics of proper dog care and dog driving.
The Iditarod Trail Sled Dog Race: 1982-1983
Successfully completed the 1200-mile Iditarod Dog Sled Race from Anchorage to Nome, Alaska.
And More Training: 1983-1984
Completed several 100- to 400-mile solo dog sled training trips in Southcentral Alaska.
Kotzebue to Kaktovik Expedition: 1984-1985
Traveled 600 miles with a partner by dog sled from Kotzebue to Barrow, Alaska. Traveled 600 miles solo from Barrow to Kaktovik and back to Prudhoe Bay, Alaska.
North Slope of Alaska Expedition: 1985-1986
Traveled approximately 1000 miles solo by dog sled across part of the north Slope of Alaska and into Canada.